Recent Productions
Some of my recent roles . . .
Matilda the Musical-US National Tour
Bruce in "Matilda the Musical," a 2017 US National Tour of the Broadway hit show.
Ragtime
Edgar in "Ragtime," a 2016 production of Theater Latte Da, Minneapolis, Minnesota.
Diary of a Wimpy Kid – The Musical
Originating the role of Fregley in the world premiere of "Diary of a Wimpy Kid – The Musical," a 2016 production by the Children's Theatre Company, Minneapolis, Minnesota. [photo: Dan Norman]
The Music Man
Winthrop Paroo in "The Music Man," a 2015 production by the Guthrie Theater, Minneapolis, Minnesota.
All That's Fit to Print . . .
More about Soren Thayne Miller
Soren Thayne is a student and actor based in St. Paul, Minnesota, and Brooklyn, New York. He has appeared in many theaters in and around the Twin Cities area, including productions at the Guthrie Theater, The Children's Theatre in Minneapolis, Theater Latte Da, and the MN Jewish Theatre Company. He is currently following his dreams in the Big Apple and can be seen on stage throughout the United States in the spring and summer of 2017. Soren Thayne enjoys Boy Scouts, reading, playing the trumpet, dominating at video games, and loves cheese just about more than anything else in the world.
Wisdom comes not from age, but learning.

Trumpet

Middle School

On fire
Selected Past Productions
Theater Roles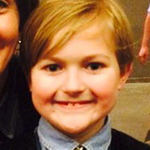 The Chanukah Guest – MN Jewish Theater 2015
David
Soren Thayne enjoyed learning Jewish customs and culture for this production. He developed a new love for Latkes and a skill at the Dreidel.
Dr. Seuss' Seussical the Musical – Ashland Productions 2015
Jojo
Soren Thayne had a blast with "the Cat in the Hat." He learned to understand that "A person is a person, no matter how small."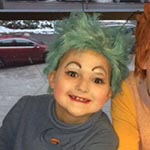 How the Grinch Stole Christmas – Children's Theatre Company 2014
Who-boy and Mini-Grinch
Soren Thayne enjoyed cracking the whip as Mini Grinch in his sleigh from Mount Crumpet, and learned to dance in a "Who" costume.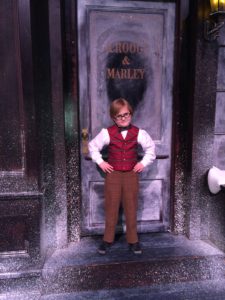 A Christmas Carol – Guthrie Theater 2013
Ensemble
Soren Thayne was a called a numbskull with Young Scrooge as a Schoolboy, danced the slap-dance as a Fezziwig Guest, and sang the songs of Christmas as a Caroler.
Media Reviews and Notices
Power of the Press
News and Updates
Follow Soren Thayne's adventures (Instagram @sorenthaynemiller). Where will he turn up next?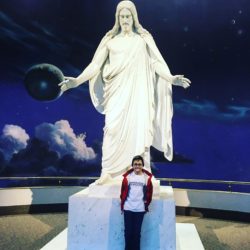 Soren Thayne has enjoyed his stay in Salt Lake City and touring Temple Square. Thanks to all the fans and to the George S. and Delores Dore Eccles Center – fabulous new venue.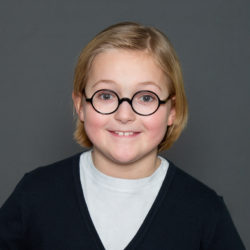 This week finds Soren Thayne basking in the desert heat of Tempe, Arizona.  Just you wait for Saturday night.
Previous
Next
Please Contact Lampiasi Talent Management for Questions and Booking
Soren Thayne Miller is a proud member of Actor's Equity. Follow Soren Thayne on Instagram @sorenthaynemiller